You must purchase this content before you may view it.
Get Access: R 40.00 for 1 month -
Teaser:
Image: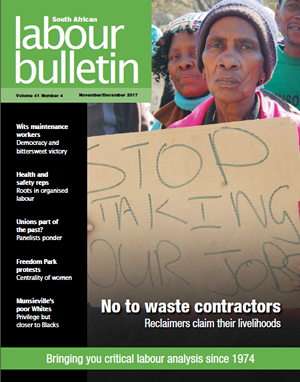 One section in Labour Bulletin is called 'In the Union'. But whereas in the 1980s this created an instant notion of a national industrial union, the ideas 'national', 'industrial' and 'union' are now contested.